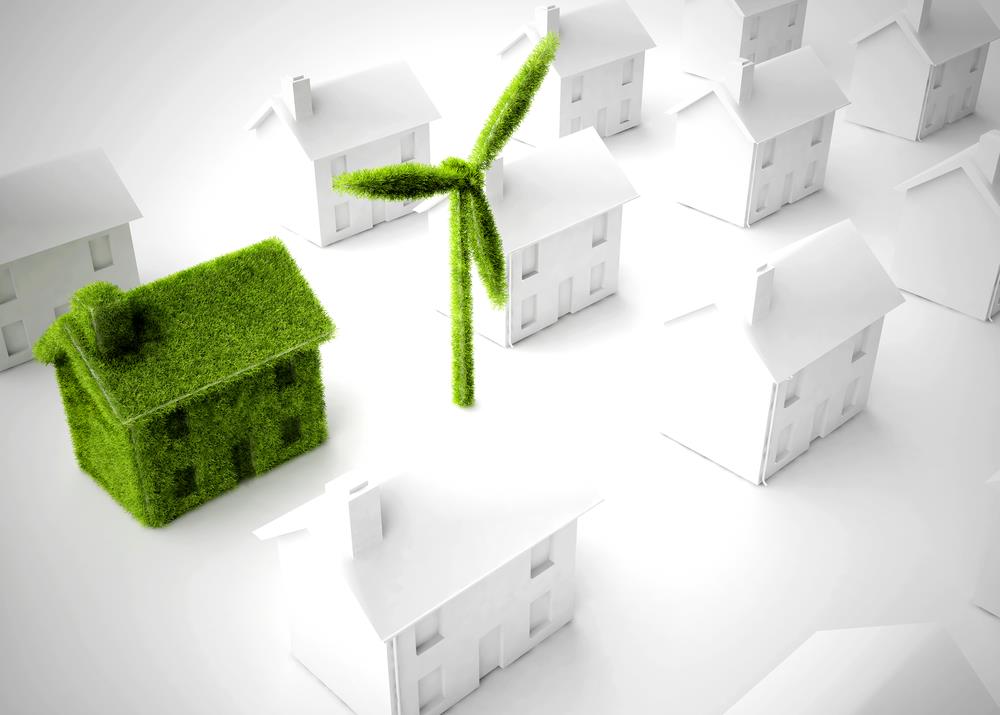 Maintaining and refurbishing your home in an eco friendly manner to reduce your carbon footprint need not be as complicated as one may imagine. There are plenty of measures that can be implemented such as the following:



Invest in LED Lights throughout your property. LED bulbs are vastly more energy efficient than the filament bulbs of the 20th century, which means the carbon footprint of a home can be greatly reduced. This means that you'll be using less power and having to replace your light bulbs less frequently – everyone's a winner. What's more, they're available in a range of brightness and designs so you can really tailor the lighting to your needs or to suit the room, saving power as well as costs & resources involved in constantly changing bulbs.

Within common areas, it is best to opt for Timer/Sensor based Light Fittings, which only come on when somebody is approaching, minimising the time that lights are kept on accidentally or carelessly by occupants.


A Cistern Displacement Device for your toilet can save one litre per flush, saving up to 5,000 litres a year (Source: Affinity Water)


Traditional paints can often consist of substantial chemicals that heavily pollute the air we breathe in our homes. The production and leaking of chemicals into our environment can also be rather damaging. Look into using more natural Eco Friendly Paint that contains little or no Solvents or Chemicals, and the air quality should drastically improve!


Homes that aren't well insulated are much harder to keep warm when it's cold, and cool when the weather is hot. Insulating your Home is one of the most eco-friendly measures you can put into place, which can also add value to your home.


Ecological sustainability is very important when it comes to eco-friendly living. Without a stable ecosystem, things start to fall apart. Making sure that we're Planting more Native Trees to replace those that have been felled to make room for developments is something that more people & businesses need to do to protect the environment & improve air quality.